Uncasville, CT  April 28, 2015 – The Mohegan Tribe of Indians of Connecticut and Leslie Digital Imaging (LDI) are proud to announce the appointment of Tod Pike to the position of President of KÔTA, A Mohegan LDI Enterprise and Chief Sales Officer of LDI Color ToolBox. Mr. Pike comes to KÔTA and LDI after recently serving as Senior Vice President of Samsung Electronics America.  In addition, his industry experience includes over 19 Years in various senior management roles at Canon Business Solutions and Canon USA.
"I'm thrilled to join KÔTA and look forward to this next exciting chapter in my career," said Mr. Pike.  "I have been a big fan and supporter of the independently owned office imaging dealer for years, and welcome the opportunity to develop more direct relationships with businesses of all types and sizes in the Southern New England region.  I believe that KÔTA and the major manufacturer partners it represents are uniquely positioned to help customers effectively and efficiently manage information in their enterprises with an unmatched level of service and support."
"KÔTA represents the long envisioned opportunity for LDI and the Mohegan Tribe to deliver its unique value proposition in digital office technology directly to the Southern New England marketplace, and there is no one more suited to this position than Tod Pike. I've known Tod for over 20 years and have admired his ability to build teams, grow businesses and take great care of customers", said Jerry Blaine, CEO and President of LDI.  "I'm very much looking forward to working with him in his new role."
Kevin Brown "Red Eagle," Chairman of the Mohegan Tribe of Indians of Connecticut, commented, "The hiring of Tod Pike demonstrates our commitment to KÔTA and our desire to be the best in the industry. His extensive experience and recognition in the marketplace allows the Mohegan LDI partnership to further develop the KOTA brand. We are extremely pleased to have Tod joining us in the Tribe's evolving and dynamic business diversification."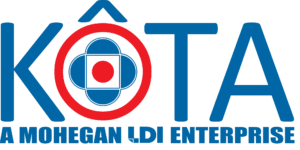 About KÔTA, A Mohegan LDI Enterprise
KÔTA, a Mohegan LDI Enterprise, recently formed by The Mohegan Tribe of Indians of Connecticut and LDI Color ToolBox, two powerhouse companies on the Northeast corridor, has been recognized by the Greater New England Minority Supplier Development Council as a bona fide Minority Business Enterprise, serving the Southern New England region with a product portfolio of emerging digital technologies for copy, scan, send, managed print, production print, document workflow and visual communications.  KÔTA is a Mohegan term meaning "close association", a best practice representing both parent companies' commitments to people, customer service and a cornerstone of the new business.  For more information, please visit www.kotasolutions.com.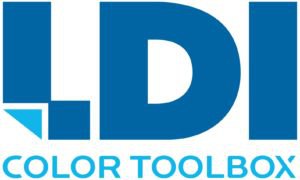 About LDI Color Toolbox
LDI Color ToolBox is one of the largest and most highly regarded providers of digital copy, scan, send, print, color graphics solutions and document management technology in the country. With over 240 employees, LDI attributes its success to its independent dealer status, the ability to evolve with changing technology, the ability to integrate best-of-breed technology to an extremely loyal customer base and the carefully selected industry manufacturers that it partners with.  Over the last five years, LDI has acquired, grown and/or expanded its direct sales and service operations in New York, New Jersey, Southern California, and has continued to grow its national presence.  For more information about LDI's digital product portfolio, service and support, please visit the company's web site at www.myLDI.com.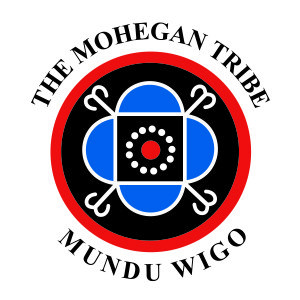 About The Mohegan Tribe
The Mohegan Tribe is a sovereign, federally-recognized Indian Nation in Uncasville, Connecticut, with its own constitution and government.  Since the opening of the world-class casino resort Mohegan Sun in 1996, the Mohegan Tribe has grown to be a successful, well established Connecticut-based employer, and has created a major economic engine for the state of Connecticut.  It has now launched a business diversification arm to expand its business portfolio and evolve with a constantly changing economic landscape.  For more information about the Mohegan Tribe, its government, heritage and contribution to American history, please visit our website at http://www.mohegan.nsn.us.