In The Community
LDI believes that being a successful company means having a responsibility to the greater community and environment!
Social Responsibility
LDI is committed to support not for profit and community-based organizations with direct philanthropy and pro bono services, including direct placement of copiers/printers at no charge. We proudly support charities by participating at events, making donations, providing printing, and much more.
Our commitment and contributions are an integral part of our management structure, staff training, client education and corporate training. LDI proudly supports the following organizations:


American Heart Association
The American Heart Association is the nation's oldest and largest voluntary health organization. Its purpose is to help Americans live heart healthy and prevent America's No. 1 and No. 5 killers, heart disease and stroke.

Atlantic Health System
Atlantic Health System, one of the leading non-profit health care systems in New Jersey, is committed to creating a Trusted Network of Caring®. Its promise to its communities is that all who enter our system receive the highest quality care delivered at the right time, at the right place, and at the right cost.



Back On My Feet
Back on My Feet seeks to revolutionize the way our society approaches homelessness. BOMF combats homelessness through the power of running, community support and essential employment and housing resources.

Brooklyn Community Services
Brooklyn Community Services' mission is to empower at-risk children, youth and families, and adults with mental illness or developmental disabilities to overcome the obstacles they face, as we strive to ensure opportunity for all to learn, grow and contribute to ONE Brooklyn Community.

Cancer Center For Kids
Winthrop-University Hospital together with its affiliated practitioners has collaborated to create the Cancer Center for Kids. Winthrop's Cancer Center for Kids is the largest outpatient facility for treating children with cancer and blood disorders in Nassau County.

Canstruction
Canstruction is an international charity competition where architects, engineers, contractors and students they mentor, compete to design and build giant structures made entirely from full cans of food. At the close of the competition all of the food will be donated to City Harvest.

Children's Rescue Mission
Children's Rescue Mission is a non-denominational Christian organization dedicated to breaking the cycle of poverty for Honduran children and families by providing relief, aid, and educational programs that empower individuals, families, and the community.

The Children's Village
The Children's Village helps children and families who are struggling become productive, independent citizens who will enrich their communities and their future families.

Communities In Schools
For nearly 35 years, Communities In Schools has been helping students achieve in school, graduate and go on to bright futures. Their mission is to surround students with a community of support, empower them to stay in school and achieve in life.

The Corporate Source
The Corporate Source provides opportunities for people with disabilities to obtain competitive employment through long-term contracts with government agencies and businesses.

DDI Foundation
The DDI Foundation was created to raise funds to support the mission of service of Developmental Disabilities Institute. DDI has a wide array of programs that provide to over 6,000 children and adults with Autism and other developmental disabilities.

Easterseals New York
Easterseals New York works with communities, civic-minded businesses and individual donors throughout New York State to raise funds and provide a bar-setting network of services.

Eden II Programs
Eden II Programs' mission is to provide people with autism specialized community based programs and other opportunities with the goal of enabling them to achieve the highest possible quality of living across their life spans.

Edwin Gould Services for Children and Families
Edwin Gould Services for Children and Families (EGSCF) has an array of services which address the complex and multiple problems that often lead to family disintegration.

Fedcap
Fedcap Rehabilitation Services, Inc., or Fedcap, is a Manhattan-based not-for-profit organization that provides vocational training and employment resources to those who face barriers to employment.

Fountain House
Fountain House members and staff have been working together to create a world where people with mental illness achieve their potential and are respected as co-workers, neighbors, and friends.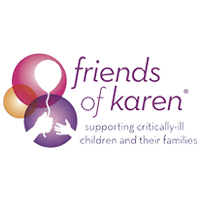 Friends of Karen
Friends of Karen's mission is to provide emotional, financial and advocacy support for children with a life-threatening illness and their families, in order to help keep them strong, functioning and able to cope.

Habitat For Humanity
Habitat For Humanity is a nonprofit Christian organization that partners with future and current homeowners to build simple, decent, and affordable housing for low to very low-income families. Volunteers and future homeowners work together in the building process.

Hackensack University Medical Center
Hackensack University Medical Center is a team committed to providing an exceptional patient experience through quality patient-centered care, education, research, and community outreach

Hadassah
The Hadassah vision is to build a world where their Jewish values in action create a strong community and an enduring Israel. Hadassah, the Women's Zionist Organization of America, is a volunteer organization that inspires a passion for and commitment to its partnership with the land and people of Israel.

INN
The INN addresses the issues of hunger and homelessness on Long Island by providing food, shelter, long-term housing and supportive services in a dignified and respectful manner for those who seek our help. They are a not-for-profit, volunteer-based organization with a dedicated staff, a broad base of community support and a commitment to educate the public about these issues.

JCC of Mid-Westchester
The Jewish Community Center of Mid-Westchester is a nonprofit organization dedicated to enriching the community by providing cultural, social, educational and recreational/fitness programs, human services and Jewish identity-building opportunities to people of all ages, backgrounds, religions, or sexual orientation.

The Jillian Fund
The Jillian Fund is dedicated to uniting families in need during their most critical times and providing academic financial support to young women who demonstrate Jillian Lauren Gorman's legacy of living by example and conquering fear with faith.

The Katz Institute for Women's Health
The Katz institute for Women's Health strives to be a leader in the delivery of comprehensive, integrated health care and wellness services with the goal of partnering with women to take better care of themselves and their families.

NYC Ladders For Leaders
Ladders for Leaders is a nationally recognized program that offers high school and college students the opportunity to participate in paid professional summer internships with leading corporations, non-profit organizations and government agencies in New York City.

Lincoln Center Corporate Fund
The Lincoln Center Corporate Fund is the sole vehicle which raises and distributes unrestricted corporate support among
Lincoln Center's resident arts organizations.

Make-A-Wish
Make-A-Wish grants the wish a child diagnosed with a life-threatening medical condition in the United States and its territories,on  average, every 38 minutes. They believe that a wish experience can be a game-changer. This inspires Make-A-Wish to grant wishes that change the lives of the kids they serve.

Mexican American Opportunity Foundation
The mission of the Mexican American Opportunity Foundation is to provide for the socio-economic betterment of the greater Latino community of California, while preserving the pride, values and heritage of the Mexican American culture.

Multiple Sclerosis Foundation
The Multiple Sclerosis Foundation, known in the MS community as MS Focus, is a nonprofit organization focused on providing free services that address the critical needs of people with MS and their families, helping them maintain the best quality of life.

New World Preparatory
New World Preparatory's vision is to prepare students for higher education by providing meaningful curriculum that challenges them academically while nurturing character development.

New Ground
New Ground provides social work and education services to help families and veterans break the cycle of poverty and homelessness. New Ground empowers their children, parents and veterans to achieve their goals so they can secure a brighter future – for generations to come.

New York City Department of Youth and Community Development
The New York City Department of Youth and Community Development (DYCD) invests in a network of community-based organizations and programs to alleviate the effects of poverty and to provide opportunities for New Yorkers and communities to flourish.

Project Sunshine
Project Sunshine provides free educational, recreational, and social programs to children and their families facing medical challenges. Its volunteers spread sunshine, restoring a crucial sense of normalcy to the pediatric healthcare environment.

Seaver Autism Center
The Seaver Autism Center at the Icahn School of Medicine at Mount Sinai leads progressive research studies while providing comprehensive, personalized care to people with autism spectrum conditions.

Urban Arts Partnership
Urban Arts Partnership advances the intellectual, social and artistic development of underserved public school students through arts-integrated programs. Their approach to arts education has come about through years of experience and innovation.

The V Foundation
The V Foundation for Cancer Research was started in 1993 to honor Jim Valvano and aims to fund research to find cures for cancer. The V Foundation takes great pride in its fiscal responsibility and is proud to announce that it gives 100 percent of all new direct cash donations to cancer research and related programs.

Variety Child Learning Center
Variety Child Learning Center (VCLC) provides special education for children with developmental & learning disabilities, including autism, and programs and support services for families.

Volunteers of America
Volunteers of America is a national, nonprofit, faith-based organization dedicated to helping those in need rebuild their lives and reach their full potential.
Green and Sustainability
LDI wants you to green up! As part of our commitment to a sustainable future, we seek to align office technology, service and support with eco-friendly initiatives and practices throughout our company. Learn more about our efforts and how you can make your business energy efficient and sustainable.
LDI seeks to align office technology, service and support with sustainability initiatives. Green and sustainability awareness are communicated and promoted to all employees, business partners, customers and prospects through our programs to educate, renew and recycle.
Our manufacturing partners, including Canon, Sharp, HP, and Toshiba have great Cartridge Recycling Programs where customers can recycle their empty cartridges at little or no cost.
Energy Management/ Technology Solutions
LDI has invested in:
• ENERGY STAR appliances/machinery in all our offices
• Machines that are set to duplex printing & secure print, which saves paper, toner & ink
• Machines that use sleep modes and instant-on technology that lower energy consumption
LDI offers:
• Print Assessments, such as FM Audits, to evaluate our clients' current imaging and printing environments
• These audits help LDI's clients reduce document production costs & more effectively manage their equipment fleet
Internal Sustainability & Waste Reduction
LDI has invested in:
• Organic materials for all our offices, including paper towels, cutlery, cups, plates, coffee, and cleaning products
• Recycling within each of our offices
• Energy-efficient compact fluorescent lighting in our offices
• Office managers remove LDI from junk-mail lists to conserve paper
Energy Management Projects
LDI is a member of:
• CDC's Waste-to-Energy Program, in which we recycle used coffee K-cups and tea pods that are sent to a plant and turned into electric energy