This annual gathering inspires both MBEs and corporate members to continue to promote the GNEMSDC mission of economic inclusion.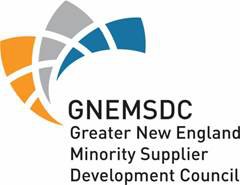 Each year the GNEMSDC recognizes those certified MBEs who have distinguished themselves and their businesses by successfully demonstrating growth in sales and employment while overcoming significant obstacles, consistently providing high quality products and services at competitive prices and offering innovative approaches and cost saving ideas, continuously growing MBE to MBE purchases, and significantly contributing to the growth and development of society and their community.
ABOUT GNEMSDC
The GNEMSDC is a non-profit affiliate of the National Minority Supplier Development Council (NMSDC). Our membership consists of local and national Fortune 500 corporations, government agencies, universities, financial institutions, associations and organizations. Since 1975, GNEMSDC has provided services to these members and to our certified minority business enterprises (MBEs). The Council is governed by a Board of Directors and funded by corporate membership dues, certification fees, contributions, in-kind services and grants. The GNEMSDC serves the six New England States: Connecticut, Maine, Massachusetts, New Hampshire, Rhode Island and Vermont.